Enjoy Fresher Water For Your Home
Lee's Summit offers a range of solutions to address common water quality issues, including water conditioners, water softeners, and water filtration systems. Our team will work with you to assess your water quality needs and recommend the best solution for you and your home.
Don't settle for poor water quality. Contact Lee's Summit today to schedule a consultation and learn more about our water quality services.
Fully Stocked Service Trucks
100% Satisfaction Guaranteed
Easy Financing
Water Conditioners:
A water conditioner is a comprehensive solution that removes impurities, softens water, and prevents scale buildups in your plumbing and appliances. This can improve the taste and feel of your water, extend the life of your appliances, and help your soaps and detergents work more effectively. With the help of water conditioners, you can enjoy cleaner and healthier water, while safeguarding the longevity and efficiency of your plumbing infrastructure.
Water Softeners:
Water softeners are the ultimate solution for tackling mineral-rich water by effectively eliminating minerals such as calcium and magnesium. By investing in a water softener system, you can transform the taste and texture of your water, making it smoother and more enjoyable to drink and use.
Water Filtration:
Water filtration systems are a vital component in maintaining clean and safe drinking water by effectively eliminating various impurities such as chlorine, lead, and bacteria. With a reliable water filtration system in place, you can have peace of mind knowing that your water is free from harmful contaminants, ensuring the health and well-being of you and your family.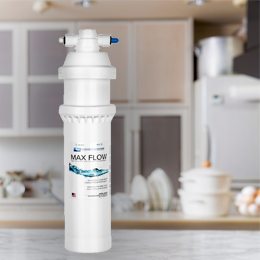 Max Flow:
Discover the Max Flow water management solution, offering unparalleled efficiency, starting at an unbeatable price point of just $855. Experience the power of increased flow rates, reduced wastage, and optimal water distribution.
Water Quality Products Starting As Low As $27/Mo
Our water quality products are affordable and designed to suit different budgets, ensuring accessibility for all. With options starting as low as $27 per month, you can easily find a solution that meets your needs.
Water Quality FAQs
Refresh your knowledge about water quality products with these answers to our most common questions! Don't see an answer for your question here? Just contact our team and chat with a professional who can tell you more.
How Does a Water Softener Work & What Benefits Does it Offer?
A water softener removes minerals like calcium and magnesium that cause hard water. This can improve the taste of your water, make it gentler on your skin and hair, reduce soap scum and scale buildup, and extend the life of your appliances and plumbing by preventing mineral deposits.
What Water Quality Product is Best For My Home?
The best product for your home depends on your specific water quality issues. If your water has a high mineral content causing hardness, a water softener would be beneficial. If you're concerned about a range of issues, such as hard water, impurities, and scale build-up in your plumbing and appliances, a water conditioner would provide a comprehensive solution.
A water filtration system is ideal if you're specifically concerned about eliminating impurities like chlorine, lead, and bacteria from your water for safer drinking. We can test your water to identify these issues and recommend the best solution for your needs.
How Much Will My Water Quality System Cost?
The cost of water quality products can vary depending on the specific product and your home's needs. On average, you might expect to pay:
Between $500 and $2,500 for a water conditioner
Between $400 and $2,000 for a water softener
Between $100 and $800 for a water filtration system
Please note these are general estimates, and actual costs can depend on the specific models and installation requirements for your home. We can provide a detailed estimate based on your needs and the specific product you are interested in purchasing.
How Long Does Installing Water Quality Products Take?
Most of our water quality products can be installed within a day, although some systems may take longer. We strive to minimize disruption to your home during installation and will always tell you what kind of time you can expect us to take before commencing work.
How Often Do Your Water Quality Products Need to be Maintained or Replaced?
Most water quality systems should be serviced annually to ensure they're working effectively. The lifespan of these systems can vary, but with proper maintenance, many can last 10-15 years or more.
How Do Water Quality Products Help Save Me Money?
By preventing scale buildup, these products can extend the life of your appliances and plumbing, saving you money on repairs and replacements. They can also improve the efficiency of your water-using appliances and require less soap and detergent, giving you additional savings.
Does Lee's Summit Heating & Cooling Offer Installation & Maintenance Services for These Products?
Yes, we offer full installation, maintenance, and repair services for all the water quality products we sell. We're committed to ensuring your system is properly installed and maintained for optimal performance.
Why Choose Lee's Summit Heating & Cooling?
Lee's Summit Heating & Cooling offers high-quality and reliable water quality products installed by our highly experienced professionals. We put your health, safety, and satisfaction first at all times.
Let us provide you with a water quality system you can count on to freshen your home's water supply. Choosing us gives you the benefits of: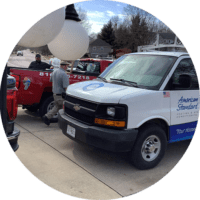 Over Three Decades of Experience
We've dedicated our lives to the art of comfort. Our service technicians are seasoned professionals who use their experience to provide you with the best possible outcome.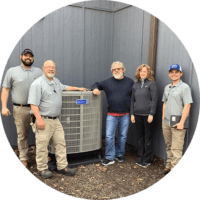 Trusted By All
We've served hundreds of satisfied homeowners throughout Lee's Summit and Blue Springs. Count on us to do the same for you.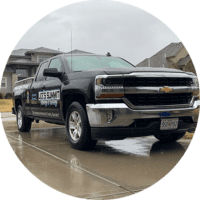 Reliable Service
We believe every job should be a job well done. Our technicians work efficiently and respect your property from start to finish.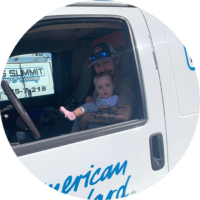 Family-Owned & Operated
As a family business, our values mean everything to us. We work with integrity and honesty on every project.
Our fully-stocked service trucks are ready to serve you anywhere in Lee's Summit or Blue Springs. Contact us now and get a quote for your water quality product today.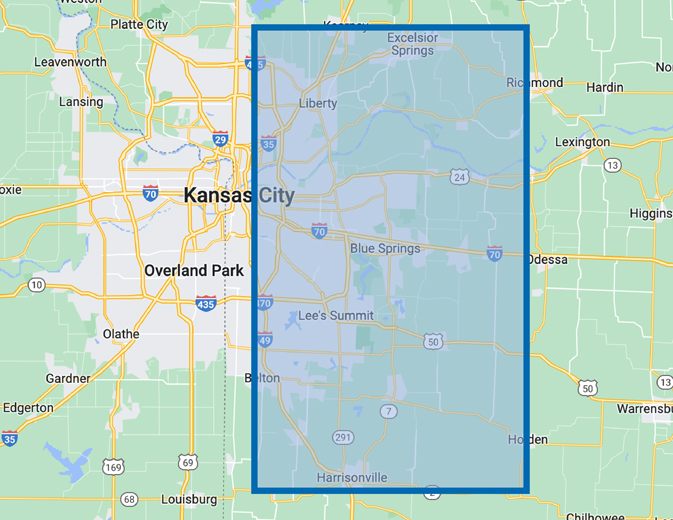 Lee's Summit Heating & Cooling
1050 Century Drive
Lee's Summit, MO 64081
Call Us Mon to Fri From 8:00 to 4:30 PM or 24/7 for Emergency Service
Book Now
We provide best-in-class HVAC services to homeowners in Lee's Summit and Blue Springs
When you want to enjoy more comfort and improve your indoor air quality, Lee's Summit Heating & Cooling is ready to help! Even if we weren't the ones who installed your current equipment, our team will happily provide you with expert advice you can trust.
Book Now
Join Our Prevent & Protect Program!
Join our Prevent and Protect Program to get even better deals on your HVAC service. Enjoy routine maintenance in the spring and fall, plus numerous other benefits—sign up today!
Prevent & Protect Members Get:
One cleaning and inspection of your air conditioner each spring
One cleaning and inspection of your furnace each fall
"Preferred customer" rates on all HVAC parts and service
"Priority service" over non-plan holders for normal and emergency repairs
Regular tune-ups and cleanings scheduled during normal working hours
A 10% discount on overtime rate for required services outside regular business hours
Learn More About Our Membership Plan
Learn More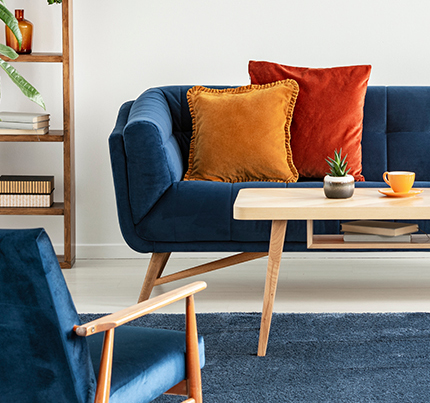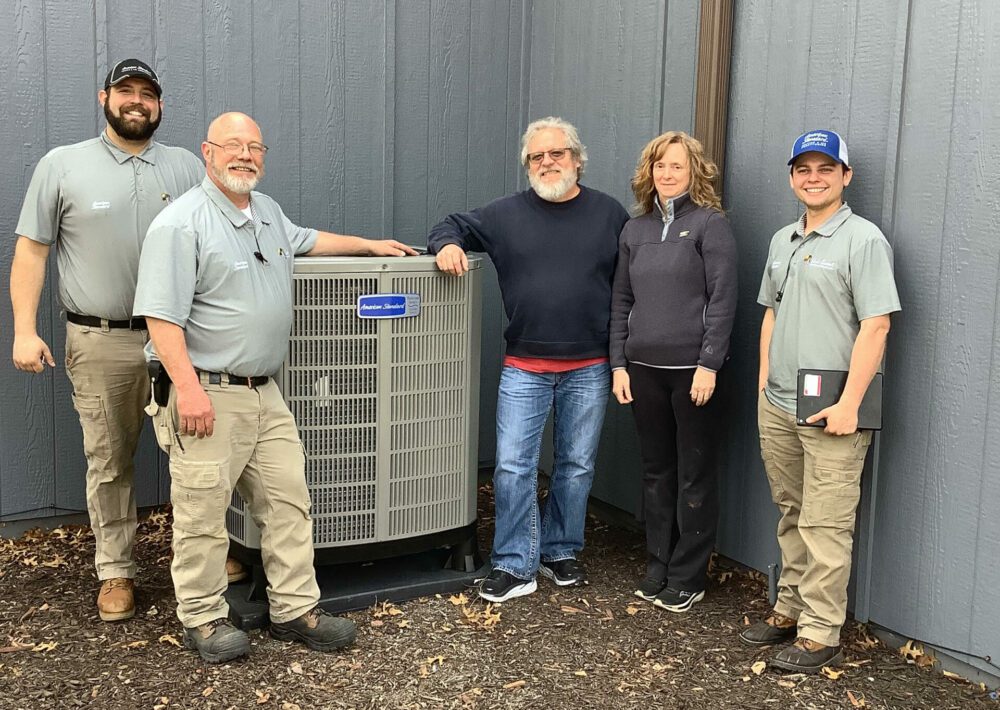 You can always count on Lee's Summit Heating & Cooling. Your satisfaction is just as important to us as it is to you.
Book Now
4.9 Stars From 200+ Reviews
"Tanner the tech was very helpful and professional and took care of all my installation and plumbing needs!"