Better Home Temperature Control with a Heat Pump Installed by Our Experts
The team at Lee's Summit Heating & Cooling installs heat pumps from leading brands to help you enjoy efficient home comfort. When you hire us for your installation, we provide:
Fully-Stocked Service Trucks
100% Satisfaction Guaranteed
Easy Financing Options for Every Budget
Financing Starting As Low As $65/Month
We offer easy financing options on all heat pump installations, starting as low as $65/month! Apply today and get approval so you can enjoy better comfort at home sooner.
Learn More Heat Pump Install FAQs
Learn more about our heat pump installations below, by browsing answers to the most common questions people ask us. For advice on your specific heating and cooling needs, contact our team to speak with an experienced professional.
What types of heat pumps do you install?
Lee's Summit Heating & Cooling installs heat pumps by the following brands:
American Standard
Gree
Mitsubishi
We specialize in these world-class brands to ensure that every heat pump we install offers high energy and top-end performance. When you choose us for your heat pump installation, we'll be happy to recommend a product based on your home and its heating and cooling needs.
Do you offer a warranty on your heat pump installations?
Yes! Lee's Summit Heating & Cooling offers a 2-year warranty on all new heat pump installations. Contact us before your warranty expires if you're experiencing problems with your heat pump and we'll tackle the issue right away so you go back to enjoying comfort at home ASAP.
How long does a heat pump installation typically take?
We can normally install a heat pump in under a single working day—and the process may only take a few hours, depending on how accessible the installation location is and whether or not your ducts need to be adjusted to work with the new unit. For an accurate idea of how long installing your heat pump will take, contact us and speak with one of our expert comfort technicians.
Can you install a heat pump in an older home?
Yes, heat pumps can be installed in older homes! However, the installation process may be more complex, since many older homes that were not originally designed for modern heating and cooling systems.
If you have an older home, installing your heat pump may require modifications to the ductwork or electrical systems. You may also require new HVAC accessories such as air handlers or a ground-source loop. When you hire us to install your heat pump, we'll tell you ahead of time what modifications will be needed and provide you with an accurate quote for the work.
What factors determine the cost of a heat pump installation?
Several factors can influence the cost of installing a heat pump in your home. These include:
The make and model of the new heat pump
The size of your home and its heating and cooling requirements
The accessibility of the installation location and ductwork
The condition and suitability of the existing ductwork
For an estimate on how much your installation will cost, contact Lee's Summit Heating & Cooling. We'll be happy to provide you with a quote based on your needs.
How do I know what size heat pump I need for my home?
Sizing a heat pump is a complex process involving the following factors:
The insulation in your home
The number and orientation of windows and doors
Your home's square footage
The age of the home
The number of occupants in your home
How much other HVAC or heat-generating equipment you have
The Lee's Summit Heating & Cooling team is trained to factor all of the above into our calculations when recommending heat pumps. We'll be able to present you with cost-effective options for keeping your home comfortable.
Do you offer financing for heat pump installations?
Lee's Summit Heating & Cooling makes it easy to finance your new heat pump. Financing starts at just $65 a month, and applying takes just a few minutes. Visit our financing page for more information.
What are the benefits of having a heat pump installed?
Installing a heat pump in your home has numerous benefits, such as:
Increased energy efficiency: heat pumps are highly efficient heating and cooling systems, as they move heat rather than generating it through combustion.
Cost savings: by using less energy to heat and cool your home, a heat pump can help you save money on your monthly utility bills.
Versatility: heat pumps are able to both heat and cool your home, providing year-round comfort.
Sustainability: by using less energy and producing fewer emissions, heat pumps can be an environmentally-friendly choice for home heating and cooling.
At Lee's Summit Heating & Cooling, our team of HVAC experts can help you select the best heat pump for your home and provide a high-quality installation. Contact us today to learn more.
Why Choose Lee's Summit Heating & Cooling?
Lee's Summit Heating & Cooling offers best-in-class heat pump installations conducted by professionals who have decades of combined experience. We go out of our way to ensure your satisfaction no matter what. When you need new heating and cooling equipment you can count on for long-term comfort, our professionals are here to help. Hiring us gets you: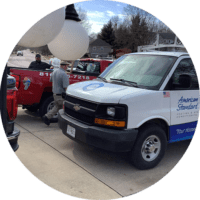 Over Three Decades of Experience
We've dedicated our lives to the art of comfort. Our service technicians are seasoned professionals who use their experience to provide you with the best possible outcome.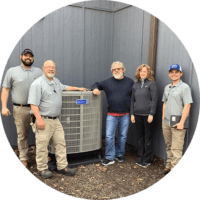 Trusted By All
We've served hundreds of satisfied homeowners throughout Lee's Summit and Blue Springs. Count on us to do the same for you.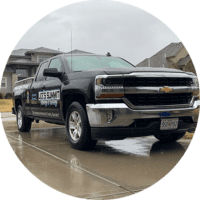 Reliable Service
We believe every job should be a job well done. Our technicians work efficiently and respect your property from start to finish.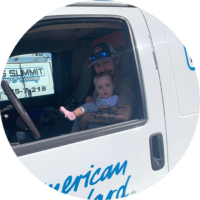 Family-Owned & Operated
As a family business, our values mean everything to us. We work with integrity and honesty on every project.
Our fully-stocked service trucks are ready to serve you anywhere in Lee's Summit or Blue Springs. Contact us now and get a quote for your new heat pump install today.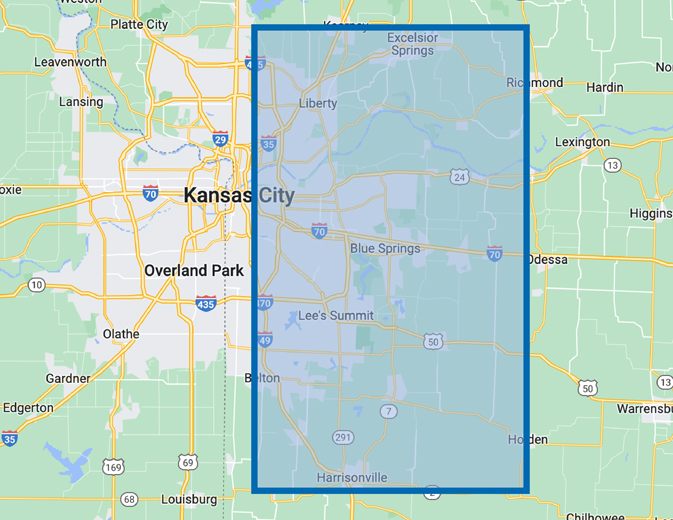 Lee's Summit Heating & Cooling
1050 Century Drive
Lee's Summit, MO 64081
Call Us Mon to Fri From 8:00 to 4:30 PM or 24/7 for Emergency Service
Book Now
We provide best-in-class HVAC services to homeowners in Lee's Summit and Blue Springs
When you want to enjoy more comfort and improve your indoor air quality, Lee's Summit Heating & Cooling is ready to help! Even if we weren't the ones who installed your current equipment, our team will happily provide you with expert advice you can trust.
Request a Quote
Join Our Prevent & Protect Program!
Join our Prevent and Protect Program to get even better deals on your HVAC service. Enjoy routine maintenance in the spring and fall, plus numerous other benefits—sign up today!
Prevent & Protect Members Get:
One cleaning and inspection of your air conditioner each spring
One cleaning and inspection of your furnace each fall
"Preferred customer" rates on all HVAC parts and service
"Priority service" over non-plan holders for normal and emergency repairs
Regular tune-ups and cleanings scheduled during normal working hours
A 10% discount on overtime rate for required services outside regular business hours
Learn More About Our Membership Plan
Learn More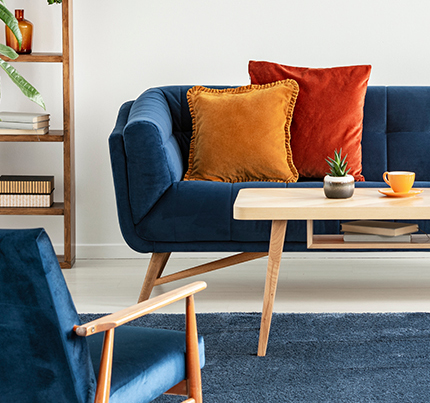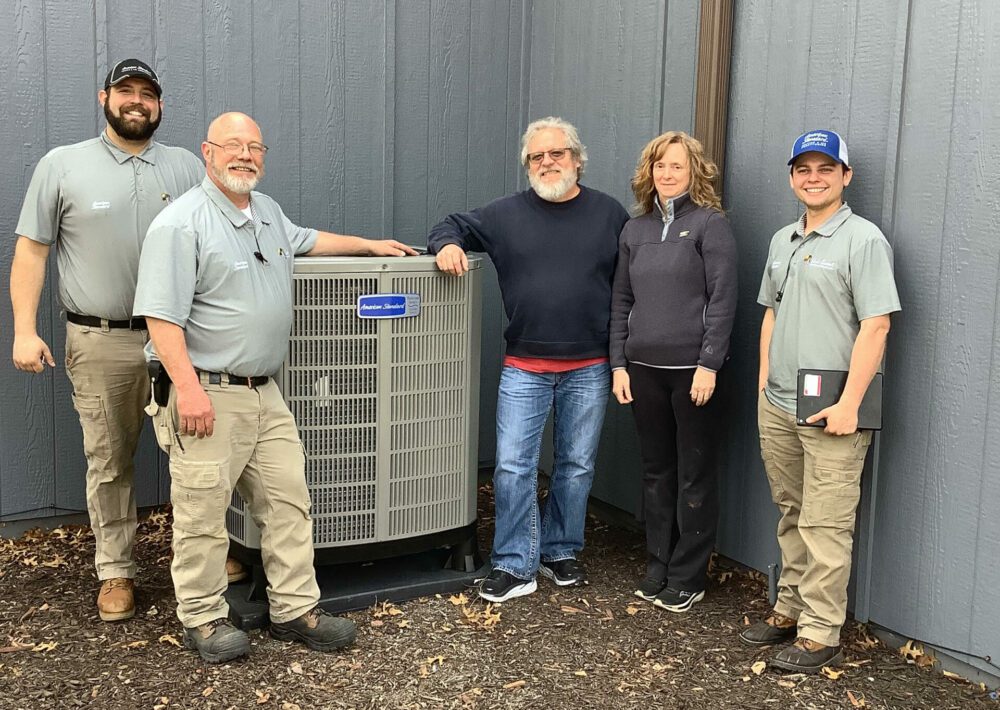 You can always count on Lee's Summit Heating & Cooling. Your satisfaction is just as important to us as it is to you.
Book Now
4.9 Stars From 200+ Reviews
"We selected Lee's Summit Heating and Cooling to replace our old  heat pump and A-coil. We received several quotes to replace the old unit and Lee's Summit Heating and Cooling gave us the best combination of price, service after installation and availability. The team that came out to replace the unit was competent, friendly and courteous. They got our replacement job completed in 4 hours. They did a great job cleaning up and we are pleased with the results. The new AC runs quieter and cools quicker than the old heat pump. We recommend Lee's Summit Heating and Cooling to prospective customers."